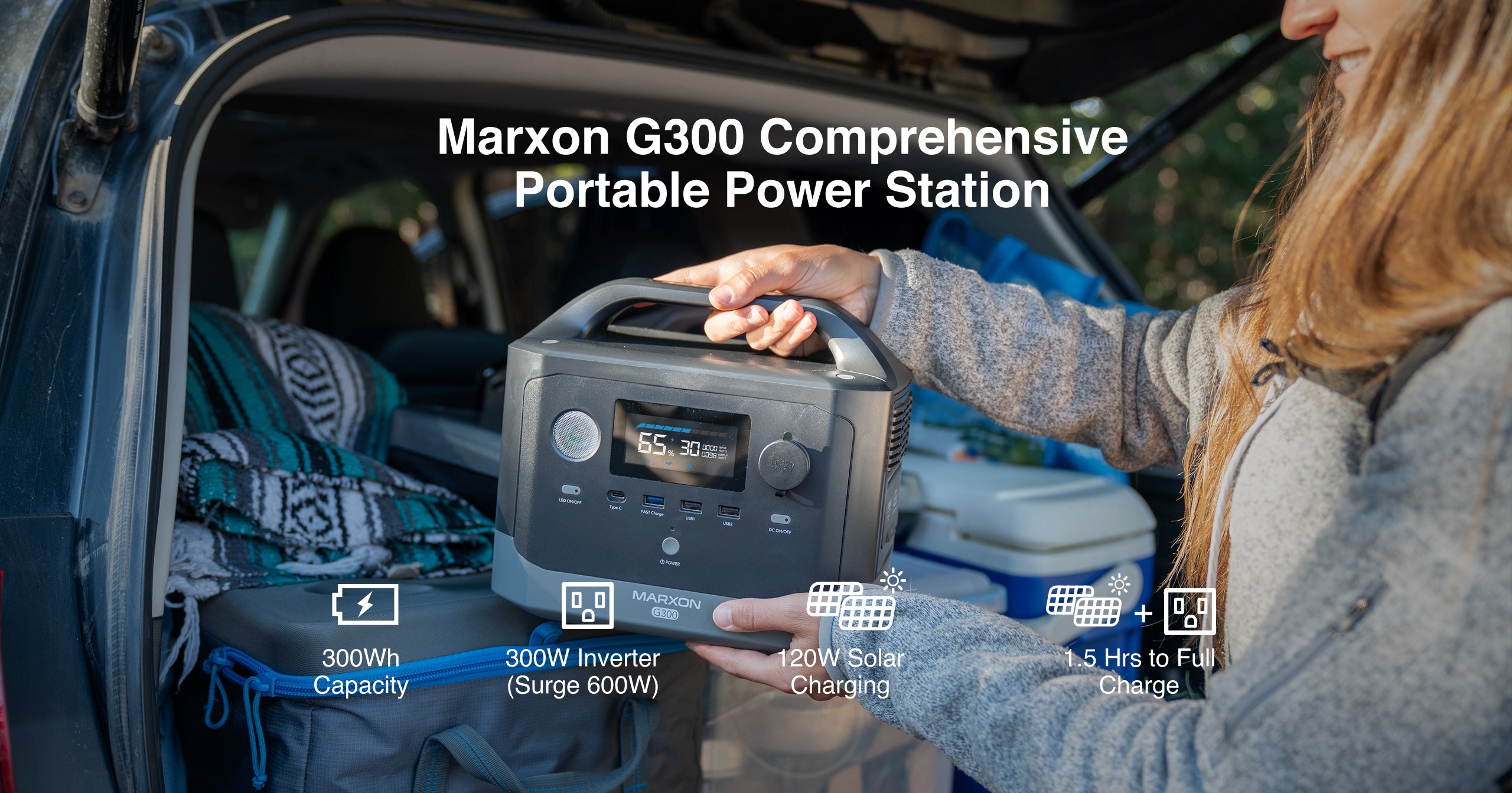 Stay Powered at Home or on the Go
Juice up your devices with exceptional 300Wh power capacity. The 300W(surge 600W) pure sine wave output is powerful enough to run your small-medium-sized devices from flashlights and power tools to home appliances.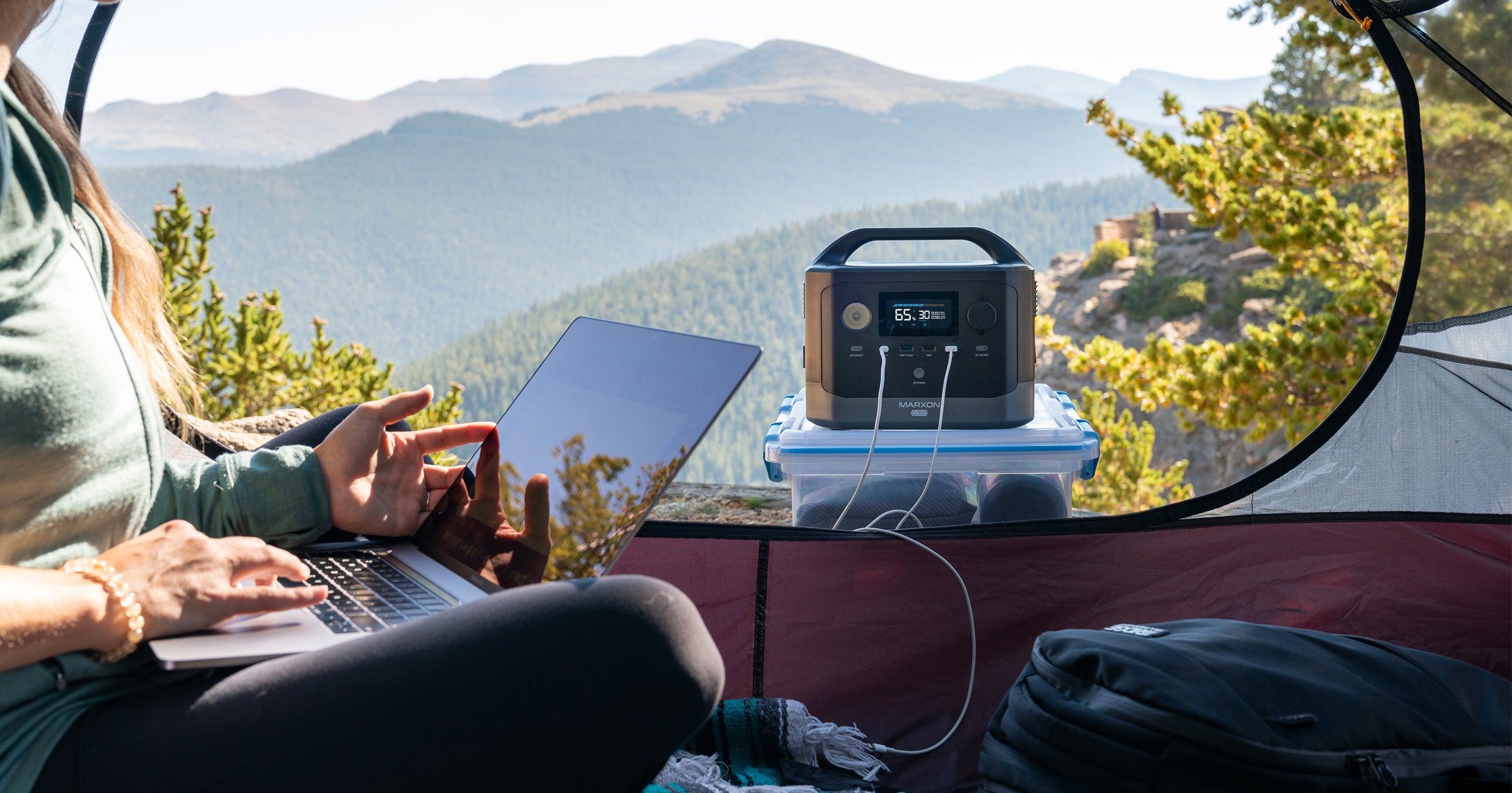 Power 99% Devices of a Small-Medium Size


80% Recharge in 1 Hour
This Marxon G300 portable power station features 270W dual charging technology capable of recharging the unit to 80% in under one hour.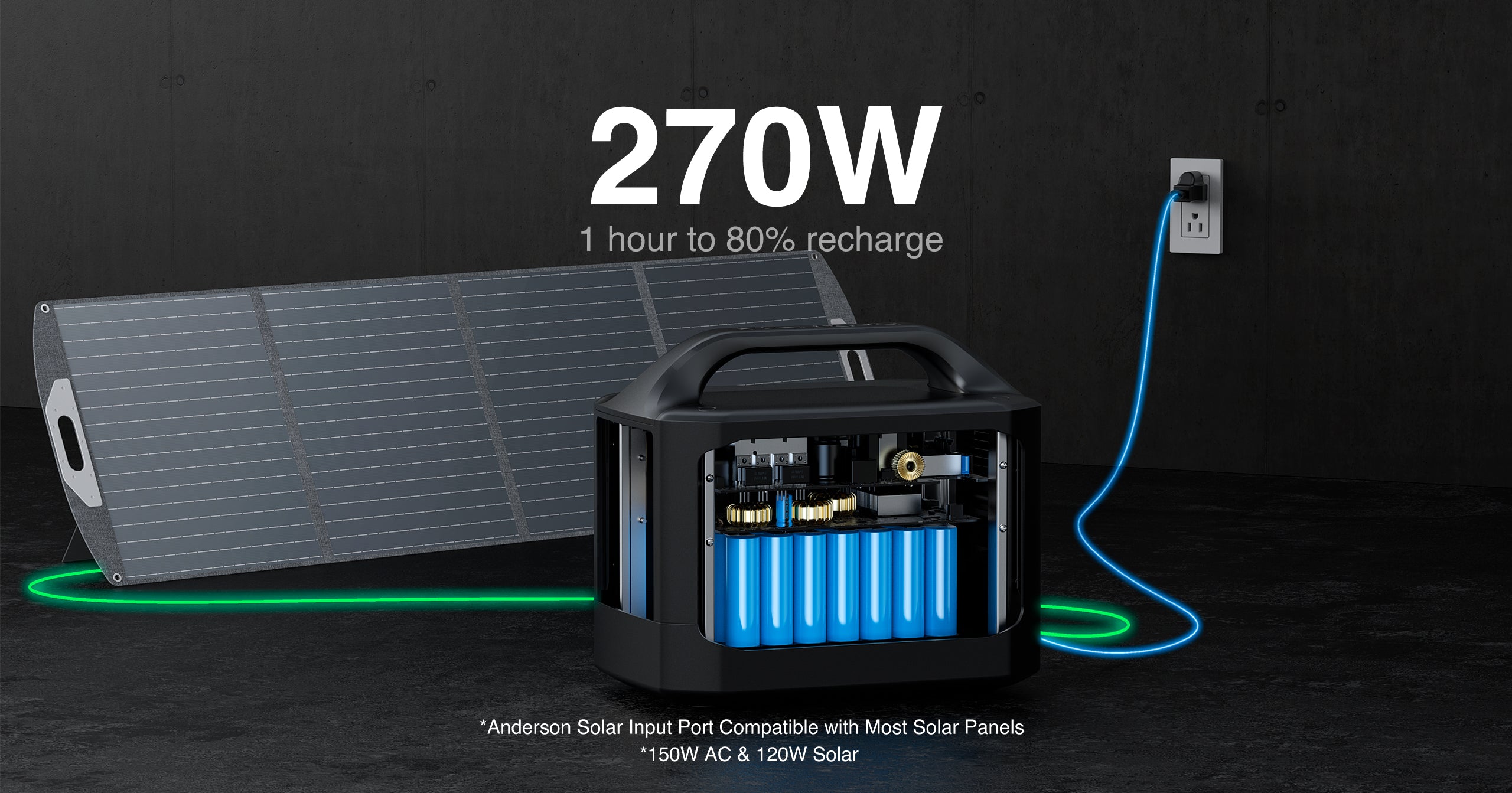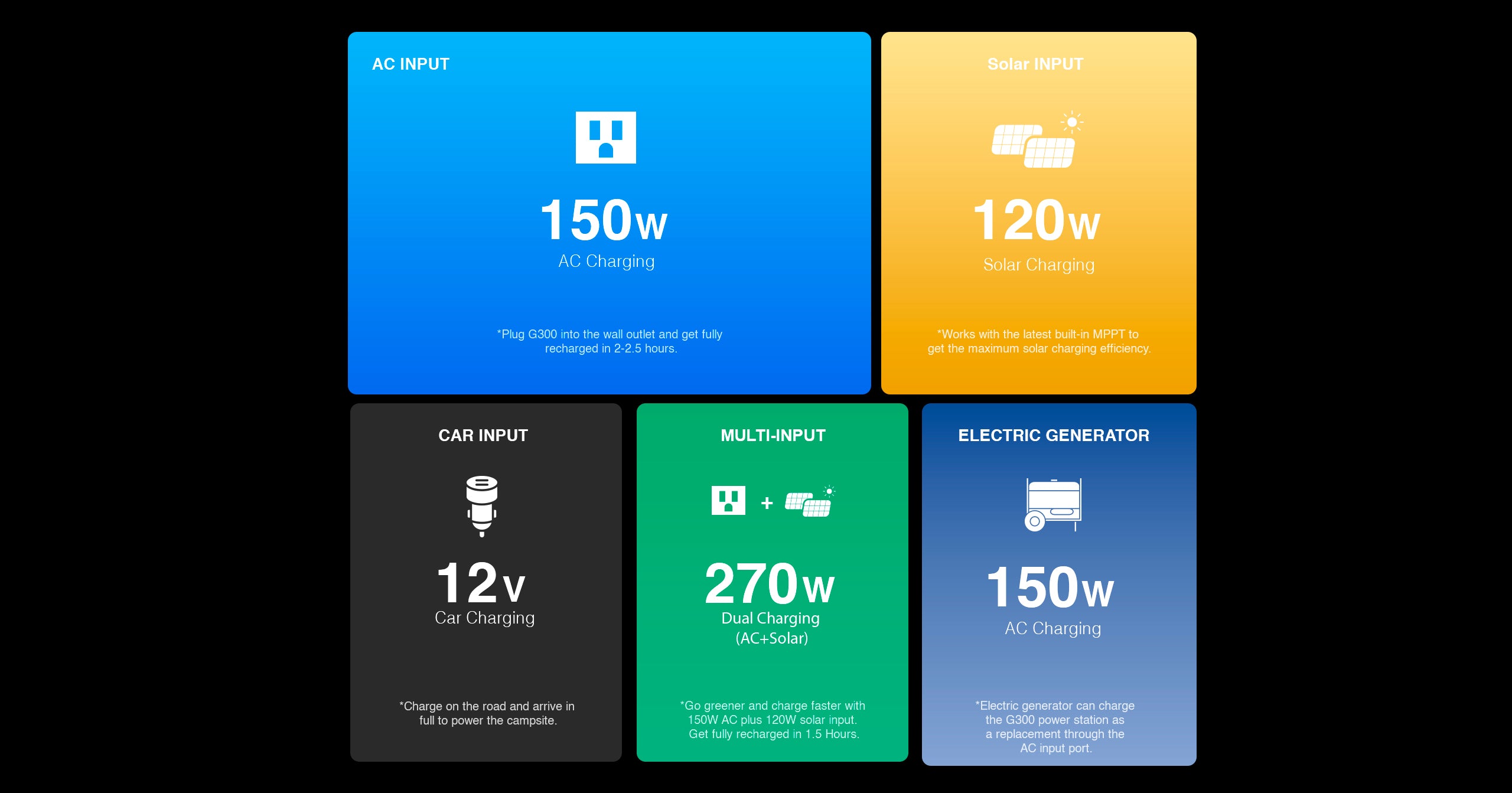 Power 7 Devices At Once
7 output ports are available to top up all your devices simultaneously. And you can also use them while charging.
2x AC wall outlets, 1x USB-C 100W PD charge port, 1x USB-A QC3.0 60W  fast-charge port, 2x USB-A 12W port, and 1x DC output port.


Never Run Out of Power
Suitable for various occasions



General Information
800 Cycles to 80%+ Capacity
Approximately 12.12lbs (5.5Kg)
Over Voltage Protection, Overload Protection, Over Temperature Protection, Short Circuit Protection, Low Temperature Protection, Low Voltage Protection, Overcurrent Protection, Overcharge Protection, Over-discharge Protection
Output Ports
Pure Sine Wave, 300W total (surge 600W), 120V, 60Hz
Input Ports
150W max, 60Hz, 100V~132V
120W max, 11V-25V DC, 8A max
120W max, 11V-25V DC, 8A max
Environmental Operating Temperature
A: With 300W rated power and 600W peak power, the product's AC output port can power most household appliances. Before you use it, we recommend that you confirm the power of the appliances first and ensure the power sum of all loaded appliances is lower than the rated power.
A: The LCD screen of the product will display thepower level and the use time. The actual power consumption depends. Users can estimate the power supply time through the rated power of the devices.
A: While charging, the LCD screen displays a scrolling power indicator icon. The battery percentage will gradually increase, and the input power will be displayed.
A: Before storing, please turn off the product first, and then store it in a dry, ventilated place at room temperature.Do not place it near water sources.For long-term storage,please discharge the battery to 30% and recharge it to 60% every three months to extend its battery life.